Google announce plans to introduce YouTube commerce as Instagram launches shoppable videos

As social platforms are all looking for new ways to make money, most of them are seemingly turning to e-commerce. Creators are spreading their content over multiple platforms and having to produce seemingly endless new video formats, and the platforms are trying to win creator loyalty as well as attract brands.
Instagram announced shoppable IGTV videos this month, and shoppable Reels are already in the works, too. Now YouTube have told Bloomberg that they too are experimenting with shoppable content, and, like Instagram, you won't have to leave the platform to make a purchase. IS NOWHERE SACRED ANYMORE?! But this could prove to be a great revenue stream for creators who are bringing big audiences to platforms but are unable to monetise their work just yet, so perhaps sacredness could be overlooked for now.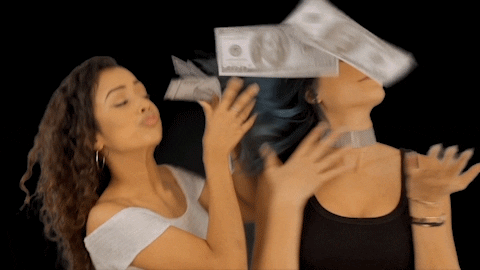 YouTube have started to ask creators to use new software that allows them to tag and track their products, and say that the data will then be linked to shopping tools from Google, who own the video platform. After Facebook announced the Shops feature for both Facebook and Instagram back in May, this new software from YouTube could see it become a serious competitor to the most popular shopping sites like Amazon, as presumably YouTube will have the advantage of using Google's smart search technology to help users search the videos for products.
Don't think TikTok are sleeping on this, though, oh no. TikTok already has shoppable videos enabled in its Chinese version, called Douyin, and it's proving to be a great source of cash for the platform – to the tune of around $122million of their $179million revenue in 2019. They started testing shoppable videos and commerce links in bio with a few creators in 2019.
Sorry for saying the word shoppable so much.
This of course means that there's potentially a lovely money making opportunity for creators who have built an audience who expect them to recommend products, or who have their own eCommerce lines to promote. For those who don't recommend products but are interested in the opportunity this all presents, it could be worth thinking about how you could naturally introduce products into your content in a way that stays true to your personal values and doesn't seem overly promotional.
Track your current engagement rate across all your platforms at once by using InChief's rather magnificent F.I.T.T.Y Index, if you like.