How I grew revenue and engagement to the stage where I could travel the world full-time
While becoming a full time travel blogger might sound like it's all free holidays, flight upgrades and constant cocktails on the beach, it's not always quite as straightforward as many huge Instagrammers make it out to be.
Today, I wanted to share my journey on how I quit my job as a digital marketing assistant to become a full time travel blogger – at just 20 years old.
"College dropout"
For as long as I can remember, I was always "destined" to go to university, and when the time came to it I applied to study Law. However, I didn't end up getting the grades I needed, so accepted a place on an 'English in Education' course that I knew my heart wasn't in.
To cut a long story short, I ended up dropping out after only 3 days as I just knew this wouldn't be the right path for me. I got a job at my local Starbucks, with the intention of giving myself six months to "figure things out".
Bound for blogging
During this time (October 2016), I started my blog as a passion project and as a place to showcase my writing skills, as I ultimately knew that whatever line of work I ended up going into, I wanted it to have something to do with writing. 
In the early days I wrote about everything from my favourite lipsticks and eyeshadow palettes (Charlotte Tilbury and Urban Decay respectively, in case you were wondering), plus date night ideas and anecdotes from the travels I was doing at the time. I'd basically write whenever I got the chance; this would often be before work, during my lunch break, and on evenings and weekends, too. I just tried to write and publish as many posts as I could.
Building a readership on my blog and followers on social media was a very slow and gradual process; none of this overnight success you often hear about. For the first six months of my blogging journey, my only real interaction with my audience (less than 2,500 followers at this time) was through Twitter. I knew literally nothing about SEO or proper social media marketing until I obtained my role as an apprentice at a digital marketing agency that I saw advertised on Indeed.
I secured this position largely based on the writing skills I had demonstrated through my blog content. Over the following years, I learned so many valuable skills as a digital marketing assistant such as writing for SEO purposes as well as for an engaged audience, CMS functionality, content writing and editing skills, social media marketing and more.
Equipped with the skills I learned at my day job, I started to take my blog more "seriously" in April 2018 when my boyfriend and I decided that we wanted to pursue a life of long-term travel, due to commence the following year. I worked tirelessly on re-writing all my old posts so that they performed well on search engines such as Google (many of my posts now rank between 1st and 3rd place on Google, with one of my posts even holding a snippet place on Google), which saw my traffic skyrocket: I went from between 2,000-5,000 pageviews a month, to over 10,000 a month.
Making that money, honey
In terms of making money through my blog, this largely came from sponsored posts where brands would pay me a fee in order to write a post either solely about their brand/product, or just to include a mention of their brand in one of my posts.
I think there's a huge misconception that most bloggers are inundated with countless paid opportunities in their inbox every single day, but I can safely say that wasn't the case for me.
Approximately 60% of the sponsored content I work on arises from me pitching directly to brands that I want to work with. Don't get me wrong, I've been lucky enough to have brands reach out to me, but I usually get the most success when I pitch directly to them. This involves finding a relevant email address of an employee who works at the company I'm pitching to (I usually try to find the marketing or PR department email) and then I send my pitch email, my media kit and a client portfolio of brands I've worked with previously straight to them.
Another way that I land sponsored content opportunities is via Twitter. There are numerous hashtags such as #bloggerswanted where PRs often post requests for bloggers in certain niches for sponsored content. Once you give them your contact details, they might get in touch with you to work together – but it's not guaranteed.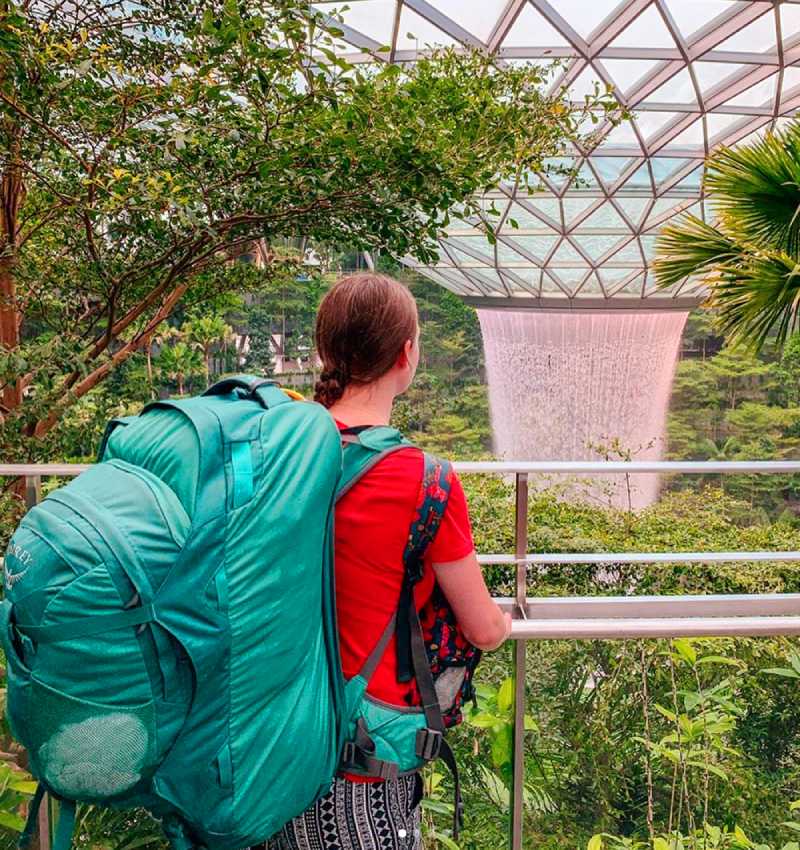 When I decided to start taking my blog seriously, and I wanted to try and make it my full time job in order to travel the world indefinitely, I narrowed down my niche so that I pretty much only wrote about travel and food, with the occasional lifestyle post thrown in if I felt that it was relevant to my brand and audience.
Once I knew that travel blogging was the route I wanted to go down, I signed up to affiliate programmes such as Amazon Affiliates, Get Your Guide, Booking.com and more which were relevant to the travel content I was now sharing. As I didn't have a huge audience at the time (less than 6,000 across Facebook, Twitter, Instagram and Pinterest combined), I was only making pennies every month (literally) from my affiliate content, so the large bulk of my income came from sponsored content.
Alongside my blog, I also run my own freelance writing business where I produce content for many clients all over the world (primarily in the travel industry), but I've also written for dental clients, home improvement brands and SEO companies too.
I try to see my freelance business as a separate entity to my blog, but really the two often tie together when it comes to pitching to brands or clients. I do obtain many of my freelance clients in a very similar manner to my blogging clients; either through direct pitching or word of mouth from previous clients. 
Taking the plunge
In December 2018, I realised that I was (on average) making more money each month through blogging and my freelancing endeavours than I was at my digital marketing job, so with less than four months until our full time travels commenced (we left in April 2019), I decided to quit my job and give the whole full time blogging gig a go to see if it would sustain me while travelling.
I was not and still am not a "large" influencer. My main focus in terms of blogging always has and always will be my actual blog; not the social media elements that come with it. I definitely think it's important to build an audience across social media, but my first priority is always my blog readership.
Of course, this involved an awful lot of hard work in order to ensure that I was making enough money to be able to travel indefinitely, via affiliates and the sponsored content I mentioned, and from my freelance work.
Between January 2019 and March 2020, I travelled to 12 countries including Iceland, Norway, New Zealand, Australia, Vietnam, Indonesia, Singapore, Malaysia and more, all while writing my blog. I secured sponsored partnerships with campervan companies in New Zealand and Australia who provided us with a campervan in exchange for written blog content, GoPro footage and social media shares. I also worked with tour companies and transport companies in places like Iceland, Singapore, Cambodia and Thailand where I shared content on my blog either in exchange for payment or free tours/trips.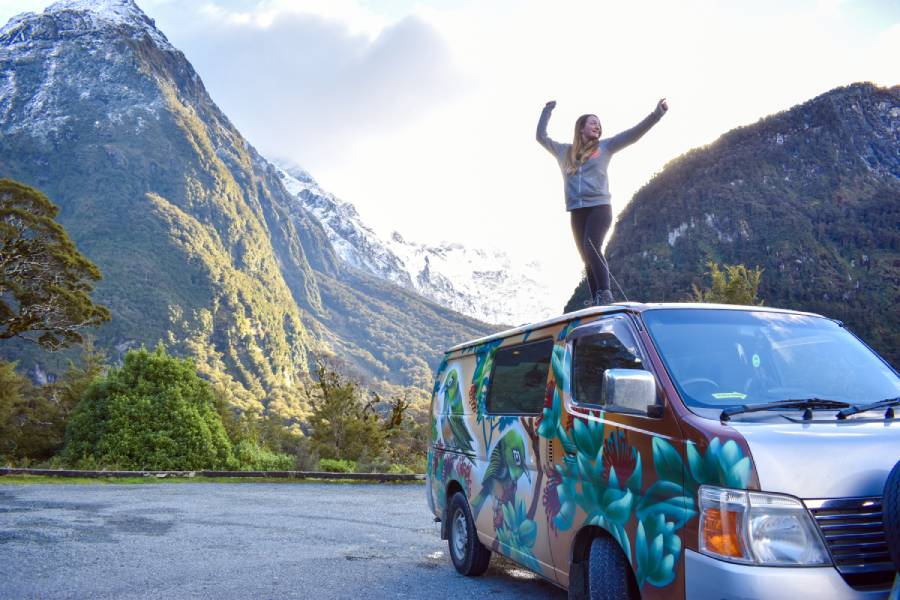 Of course, while the free trips and gifted items are immensely appreciated, at the end of the day, free stuff doesn't pay the bills.
If you're wanting to become a full time travel blogger, it's important to know your value and worth. While free stuff is so amazing, you also need to bear in mind that you'll have to get paid at some point too.