Facebook has announced that it's opening up access to the Rights Manager tool, allowing more Creators to access the Collect Ad Earnings tool to, well, collect ad earnings. The platform has introduced new monetization options allowing Creators to more easily add their ownership onto duplicates or reposts of their content, and earn money for the ad views the duplicate post has racked up.
Any Page Admin can now apply for access to Rights Manager here, and add ownership to duplicate posts of their content that have appeared on other Pages and earned money through in-stream advertising.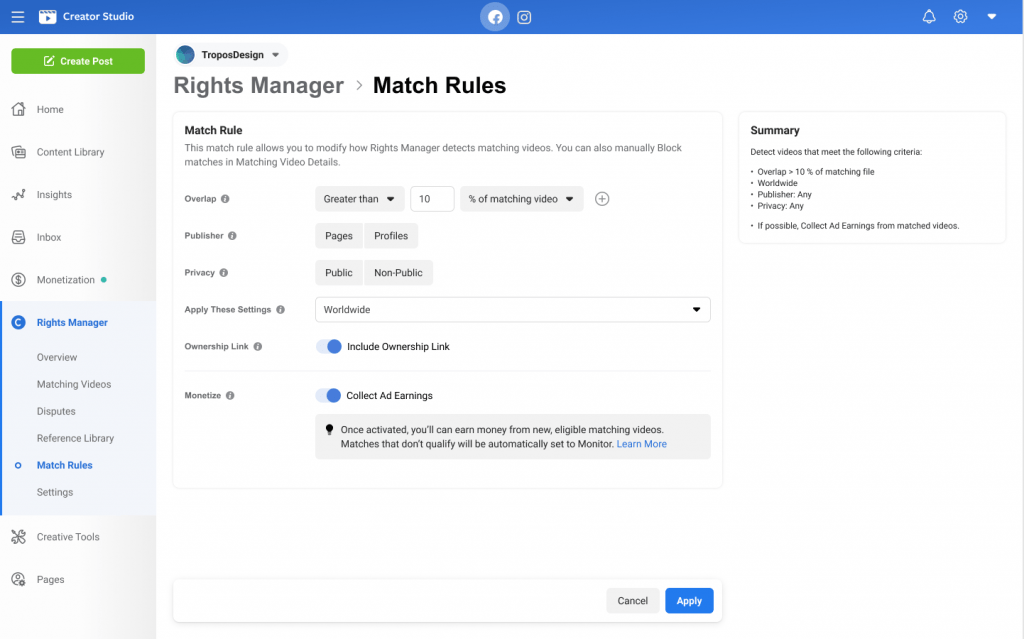 Facebook say: "We've added a new filter view for spotting monetizable matches, better guidance for how to capture monetization opportunities, exportable revenue reports, and the ability to collect ad earnings while placing an ownership link on the matched video. Additionally, the new in-stream ads toggle in the Creator Studio app enables easy management from mobile devices. We are also launching new video insights to help rights holders quantify and optimize their protection activities, and leverage fan-driven distribution as a key part of their business intelligence."
Claiming copyright against videos that use your content has been an available function for a while, but it seems now that Facebook are opening the option out to anyone who manages a Page. Meanwhile, in-stream ads are finally being launched in Egypt, Turkey, Morocco and Iraq.
Go make that money, honey.