The service finally launches in 32 European countries after seeing success in 20 others
Facebook Dating has launched in Europe this week, and the reactions so far have ranged from alarmed and confused over potentially being matched with your parents' friends, to excited about being left on read on yet another dating platform. However, there's an interesting little feature on Facebook Dating where you can select up to nine (9!) of your friends on either Facebook or Instagram who you're already interested in, and they'll only be notified if they've told Facebook Dating they'd quite like to smooch you, too.
Wonder how they decided on nine. Seems specific.
Anyway, Facebook Dating launched in 20 countries in 2018 and has apparently facilitated over 1.5billion matches so far. As we're advised to stay in our homes and end up on our phones, why not throw another way to potentially be less lonely into the app store. As Facebook is often used as an authentication method for other dating apps, it makes sense that they just cut out the in-between and just launch a dating platform themselves… I suppose?


Facebook Dating has the following features, if you're interested: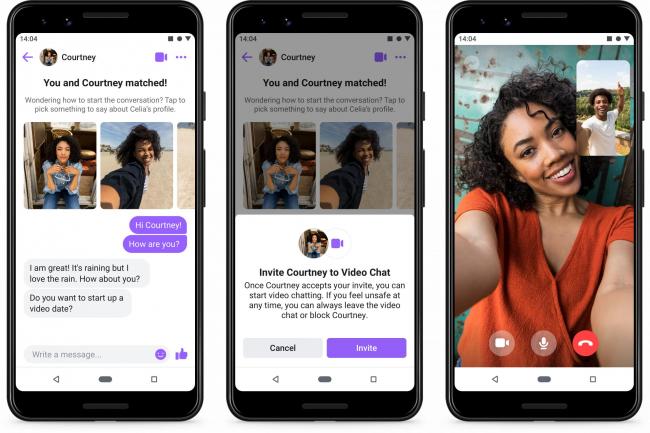 Stories: A much more appropriate platform for stories than perhaps, LinkedIn or Slack (seriously, who wants this?), Facebook Dating will allow you to post and view stories of your potential new match, and give you something else to probably fall in love with and then become disgusted by one tiny little thing and never speak again.

Secret Crush: The Secret Crush feature lets you explore potential relationships with people you already know on Facebook and/or Instagram. Facebook Dating won't suggest your Facebook friends as potential matches, but if you choose to use Secret Crush, this is where you can choose those nine (9!) people you're already interested in. They won't get any notifications unless they've set up a Dating profile and done the same to you.

Events and Groups: You can add your Facebook Groups and Events to your Dating profile, so you can find other people who are interested in Supercuts Of Ariana Grande Flicking Her Ponytail or who attended the Sausage Dog Christmas Fancy Dress Disco 2018.

Virtual Dates: Once you've matched with someone you can have a germ-free video chat and see if they're the kind of person you'd like to potentially never meet in real life due to the global pandemic, but enjoy watching through your screen every day until the end of time. Ah, romance.
The Verge report that the launch was delayed after "Facebook chose to push back the service's launch after regulators in Ireland took issue with the timing of the planned launch. Companies launching such products must undergo a review called a Data Processing Impact Assessment (DPIA) under the European Union's GDPR protections, and Facebook reportedly informed regulators too late of its plans, raising concerns about data privacy compliance."
Questions have already been raised about how Facebook will prevent underage teenagers and children from accessing the service, and the NSPCC are concerned about potential groomers. As always, with anybody you meet online, be sure to be extra careful not to give out or reveal any details like your address or location of your place of work or education. Report anything that makes you feel uncomfortable, and don't feel weird about using your right to block block block.