Running multiple social media accounts is a full time job. Community managers and content creators praised the lord of organisation when on-platform scheduling was introduced, but it's no secret that the third party scheduling tools on offer provide a slicker service.
But what social media scheduling tool is the best option? Whether you're working across Instagram, Facebook, Twitter, LinkedIn, YouTube or Tik Tok there are ways to schedule your posts, allowing you to plan a lot of content at once and not have to be as constantly plugged-in as in the dark ages before scheduling tools came along.
InChief has considered the wealth of social media scheduling tools on offer, and edited a final 3 that are the best of the best (this post is not sponsored, all the recommendations are editorial).
We already highlighted Later.com's great link in bio feature (see the rest of our top rated tools here), but the rest of the offering as an Instagram scheduler is so great that it's made it to our top 3 recommendations, despite not offering scheduling services for Tik Tok or LinkedIn. The only social platforms it can schedule for are Instagram, Twitter, Facebook and Pinterest – but its features are awesome and the pricing is very reasonable (the most expensive option is 41USD per month, around £32) and the LinkInBio option comes included with most plans.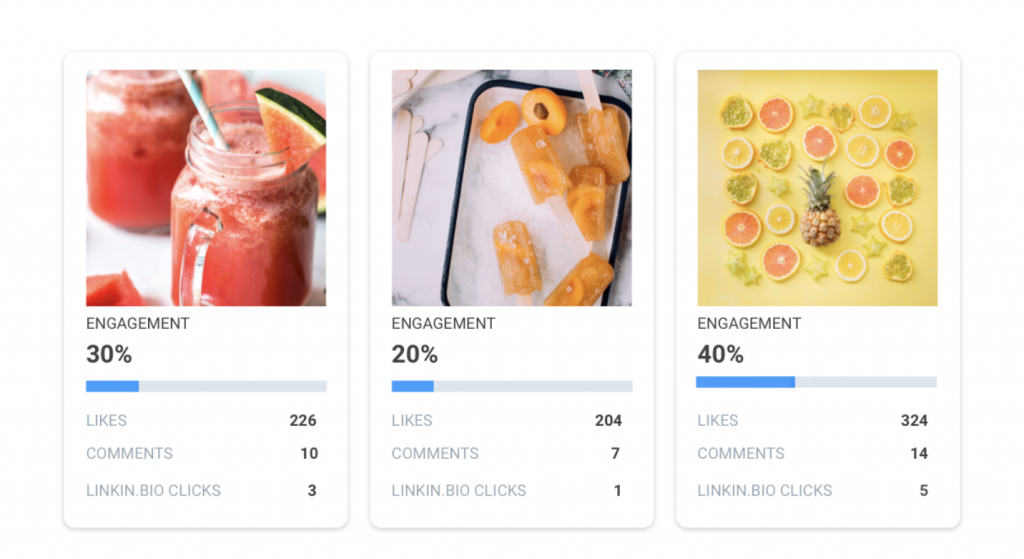 As well as scheduling all types of post (video, galleries and stories) you can schedule the first comment, and tag people and locations in your post in advance. You can also track all posts that mention you and repost them while crediting the user automatically.
One of the most useful features is the media library; where you can store content that you'd like to post later. Once you've posted it, the content moves out of the library and into your archives so you don't run the risk of accidentally double-posting. Handy. There's also access to UnSplash's stock photos if that's appealing (but we'd recommend posting fully original content).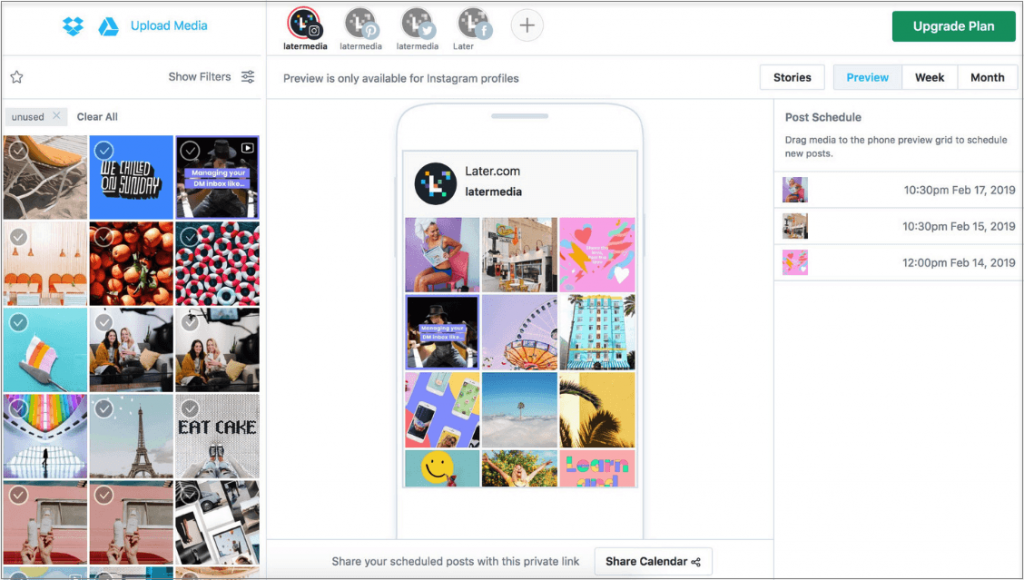 We love the analytics, and how you can easily see your best and worst performing posts based on whatever metric you like (engagement rate, comments, likes etc). All posts are automatic, and don't involve any of those annoying push notification reminders.
OK so this tool has a Zapier integration which allows it to automatically post to Instagram and skip out on the push notification reminders, but you'll need to set up a Zap beforehand. It's really straightforward, and SocialPilot run you through the process.
That may seem a bit annoying, but the amount of other social platforms that SocialPilot accesses has earned it its place in our list. You can schedule for TikTok, VK, Tumblr, Google My Business, Pinterest, Instagram, Twitter and Facebook.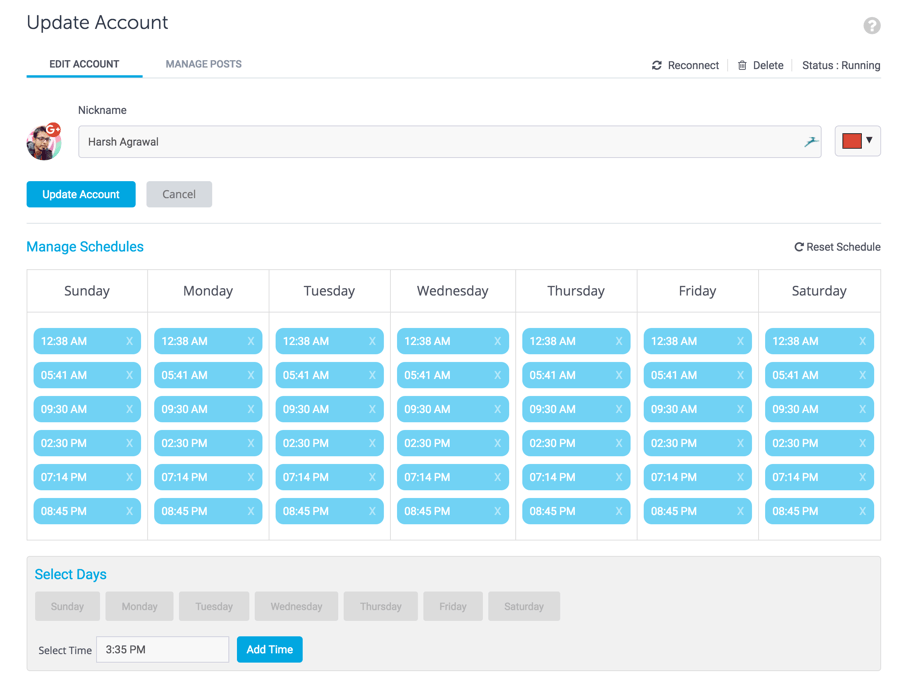 SocialPilot also has a 'time slot' feature, where you can pre-set a list of times that you'd like your posts to go out. Then, when you're preparing a post you can just send it to 'next in the queue' rather than fiddling around with timings – a huge time saver if you post a lot. It also offers multiple calendars as well as an all-in-one-place calendar, so you can manage a few different accounts on the same platforms without going cross-eyed. The 'drag and drop to reschedule' is also something of a lifesaver.
If you share content from other websites and not just content you've made yourself, there's the option of creating an RSS feed within the app, too, so you'll always have a feed from the sites you love that's ready for you to customise for your own platforms. Nice one.
We talked about Sked's great link in bio tool over here, which is included in all its scheduling service plans, too. One of the great things about Sked is its client-interaction features; you can create a unique link for previewing client posts that you can then send out for feedback, and there's a workflow area that makes managing your #sponcon super easy and visual. You can also create client / collaborator accounts with limited access (to just see the work they're involved in and nothing else) for free.
The posts are all automated, so no Zapier or notifications required, and the analytics are really in-depth. Like Later, Sked also options a grid planner, so you can see in advance how your feed will look and edit as you see fit.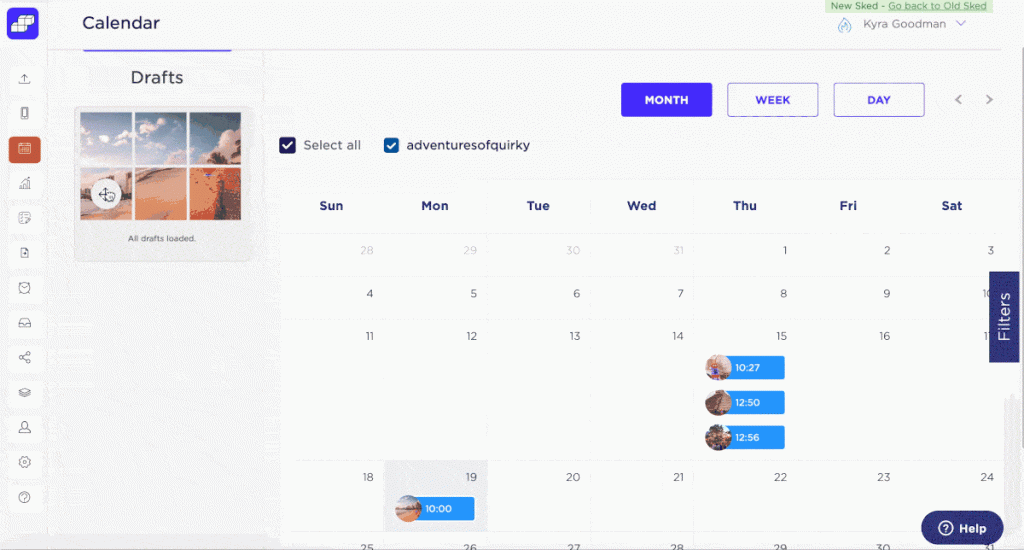 There are templates that you can save for different types of content, too, which means all your hashtags are saved in one place and you don't need to copy and paste them from the Notes app and then get distracted and do something else and forget about your scheduling entirely.
The three platforms here were carefully considered within the overwhelming amount of choice of scheduling services that we're faced with now, and are currently what InChief considers to be the best. We'll keep this article updated if better competitors come along.